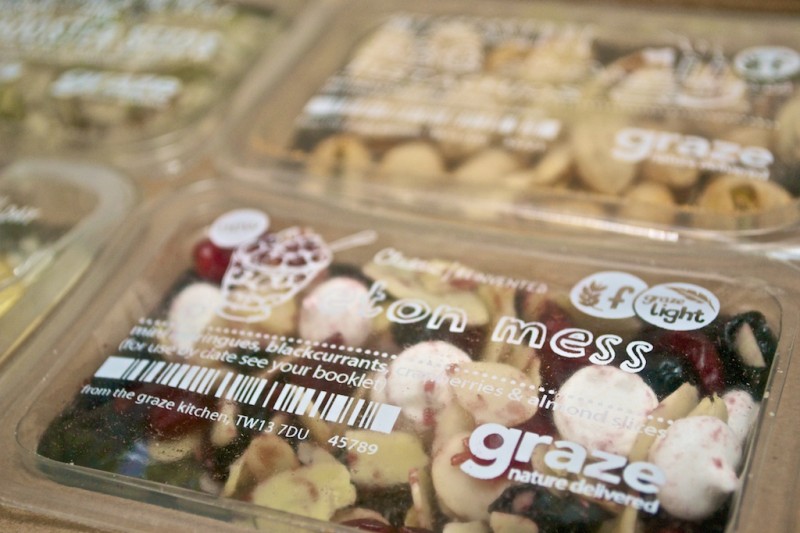 Graze is an interesting concept from Nature Delivered Inc. Each week, they send you a box of four different, healthy snacks. You can customize the kinds of snacks you want before they're shipped to you or after you've received them. The more you customize, the more Graze gets to know you.
But how much does it cost? Just $5 a week. That's it. It includes shipping and handling, all the way from England.
What's more, Graze offers the first and fifth box free if you sign up with an invitation code. Mine is SAMUEL5XP.
If you're paleo, I recommend starting with the non-celiac options and working from there. I'm a huge fan of the service and recommend it for anyone who's paleo. I even signed up for the occasional chocolate snacks, as they make a good cheat.